Damaged or Mutilated Passport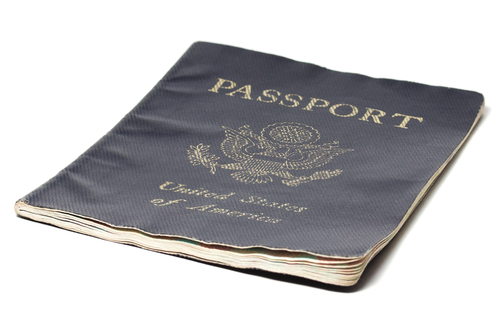 Having a damaged or mutilated passport will prevent you from leaving the country if you use it to travel. So, to avoid getting turned away, apply for a replacement before your trip. The process to replace your current passport can take time. So, it is best to start well in advance of your trip.
AmericanPassport.com can help you get a new passport. The steps to replace your passport is trait forward and stress-free. All you could do is present the necessary documents. Also, at the same time choose the time you need the document and the price to pay.
What will Determine a Damaged or Mutilated Passport?
For your passport to become unusable, it must be:
Missing page(s)
Falling apart
Damaged by liquid to prevent your information from showing
Has the cover torn or frayed
Once your passport is defective because of one or more of the reasons mentioned above, it is time to get a new one.
How to Get a New Passport with a Damaged or Mutilated one?
AmericanPassport.com has put together a list of materials you must provide to get a new passport. You should give all the papers when you apply. Any missing documents will result in a delay during the process.
Please submit these papers to AmericanPassport.com:
Your damaged passport
A statement explaining how the damage occurred
Proof of Citizenship:

Birth Certificate
Certificate of Naturalization

Proof of Identity:

Photocopy of Driver's License or State-issued ID
One passport size photo
Proof of departure:

Flight itinerary
Business letter (if your are going on a business trip)

Name Change (submit original document that shows a name change)
AmericanPassport.com Processing Information
AmericanPassport.com Fees
The following prices are for American Passport's professional services. The final cost of your order is determined by the number of business days selected for processing, government fees, shipping and any additional services required to complete your order.
| | |
| --- | --- |
| 7 – 9 week service (Passport Renewal Only) | $119.00 |
| 2 week service | $499.00 |
| 1 week service | $599.00 |
| 1 business day service | $749.00 |
Government Agency Fee
In addition to AmericanPassport.com's service fees, some fees will be paid directly to the government agency(s). So, the fees are specified on the application form and must be paid with a personal check.
Passport Fee                            $190.00
Shipping Fees
Shipping fees cover the cost of sending your documents to American Passport and the delivery of your passport and documents back to you. For your convenience, all American Passport application kits including a FedEx shipping label which is pre-addressed to the American Passport location that will process your order. So, using this label will ensure priority overnight shipping of your completed application.
Inbound shipping starting at $29.95
Outbound shipping starting at $29.95