Passport Renewal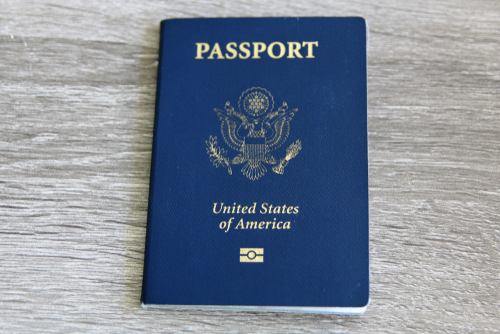 Does your passport has less than six-month validity or is it already expired? In either situation, AmericanPassport.com can get a new document within a day if necessary. With our experts, your application will be our priority and processed quickly for your passport renewal.
AmericanPassport.com can also replace your current passport by renewal if you have it in your possession. So, you can get a new one if it expired less than five years.
However, if your passport was lost, stolen, or damaged, you must apply for a replacement like a first-timer and not as a renewal. So, to get a new travel document through the renewal process, continue reading.
Passport Renewal
Passport Renewal Process
To get a replacement, you must submit a form and supporting documents. Also, each material must be the original, a certified, or a notarized copy unless stated otherwise.
Form DS-82 U.S. Passport Renewal Application
Once you meet the requirements for renewal, complete DS-82. Follow the instructions provided on the form when completing it. Any misinformation or improperly completion can result in delay during the process.
For any applicant whose passport was damaged, lost or stolen should complete Form DS-11 and not DS-82. Also, if you have a passport in good condition but is invalid for more than five years, complete Form DS-11 and not DS-82.
Supporting Documents
Since you have a passport, a renewal requires fewer documents than when you apply the first-time. Submit these documents with the form:
A passport size photo
Your current passport
Evidence of departure (flight itinerary and/or business letter)
AmercanPassport.com Services
AmericanPassport.com has three services to get a passport renewal. You can choose one of the options and have it on time. The sooner you need your document; the service will cost more.
Same Day Service
To get a passport the same day, call our customer service at (866)-927-2106. The agent will provide all the information regarding the steps you may take to get your document.
Less Than Two Weeks Service
If your trip is not an emergency and you can wait a few days, this service is best for you. Call our customer service at (866) 927-2106 to discuss your options.
More Than Fifteen Days
AmericanPassport.com can get your renewal even if you are not in a rush to travel. Start your order above and select our 'Expedited Service' when placing your order.
American Passport Fees
The following prices are for American Passport's professional services. The final cost of your order is determined by the number of business days selected for processing, government fees, shipping and any additional services required to complete your order.
| | |
| --- | --- |
| 7 – 9 week service (Passport Renewal Only) | $119.00 |
| 2 week service | $499.00 |
| 1 week service | $599.00 |
| 1 business day service | $749.00 |
Government Agency Fee
In addition to AmericanPassport.com's service fees, some fees will be paid directly to the government agency(s). The fees are specified on the application form and must be paid with a personal check.
Passport Fee $190.00
Shipping Fees
Shipping fees cover the cost of sending your documents to American Passport and the delivery of your passport and other documents back to you. For your convenience, all American Passport application kits including a FedEx shipping label pre-addressed to the American Passport location that will process your order. So, using this label will ensure priority overnight shipping of your completed application.
Inbound shipping starting at $29.95
Outbound shipping starting at $29.95