Proof of Travel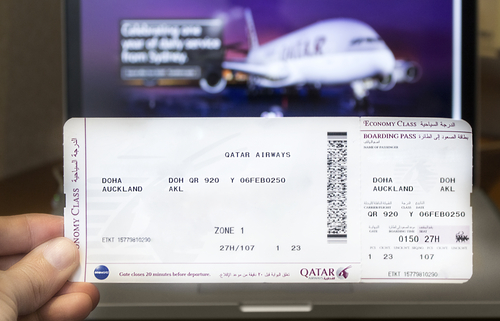 Passports through the state department are currently taking 7-10 weeks to process, CIBT standard expedite is currently 3-5 weeks or 2-14 days expedite slots. The U.S. Department of State has 26 locations that issue same-day passports. To qualify for an expedited passport, you must travel within 14 days (or 30 days if a visa is required) and have enough proof of travel.
The U.S. Department of State can only process a limited number of emergency passports a day. So, therefore, proof of travel is necessary. Many applicants do not feel comfortable booking a flight before they have their passport, but in most cases, it is not an option. Many applicants also cut it too close when applying through routine service and do not receive their passport on time. If there is an issue or delay with processing, you will miss your trip. We can offer expedited or mail in program.
Enough Proof of Travel
Plane Ticket:
A plane ticket must show you are traveling within 14 days (or 30 days if a visa is necessary). The plane ticket must be issued by the airline or travel agent and show your name, travel date, and destination.
Hotel Reservation:
Hotel Reservations will suffice for Canada and Mexico only. The hotel reservation must show the name of the hotel, the applicant's name, and the dates the applicant will be staying. This must also show you will be traveling within 14 days (or 30 days if a visa is necessary).
Business Letter:
A business letter from your employer will generally suffice as proof of travel, but it depends on the agency. If an applicant is going to apply with a business letter, it must show the company's name, the applicant's position at the company, the country or countries you are going, and the dates of travel. The manager or a Human Resource specialist must sign the business letter. If an applicant applies using a business letter, it is also suggested the traveler also submit a signed statement explaining the reason for traveling.
It is important to note: provide a print-out of the itinerary for the appointment.
Get Your Appointment
To apply at a local Passport Agency, you must request an appointment either online or over the phone. On the day of your visit, provide all the documents. Upon approval, you will have your new passport to travel. Contact your local agency by calling (877) 487-2778.
Private Expeditors
Since there are a limited number of Passport Agencies, many applicants cannot be seen in person. But there are third party expeditors, like Americanpassport.com, offering same-day passport service. Expediting services provide many benefits and are registered with the U.S Department of State. Ultimately, they will be submitting your application on your behalf, so there's no need to be present at the agency yourself. It is important to note, proof of travel is still required when using an expediting service. Be sure you speak with your courier regarding the evidence of travel you will be providing, as different agencies have different requirements.
If you are outside the 14-day window to apply for an emergency passport but don't think you have enough time to apply the usual way, it is always safer to wait until you can apply as an emergency. You are much more likely to receive your passport if you go to an agency or use an expeditor. However, always account for a delay in processing, so you must give yourself plenty of time when you apply by routine service.