International Driving Permit: How To Get an IDP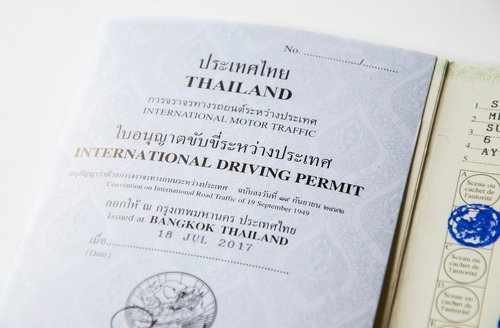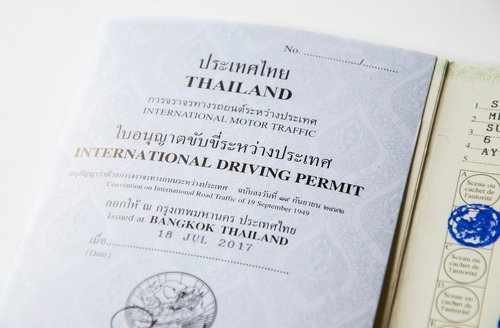 What is an International Driving Permit?
If you are traveling overseas and plan to rent a car, you will need to apply for an International Driving Permit. An International Driver's Permit (IDP) allows you to drive a vehicle in another country, as long as you also have a valid driver's license issued by your state. One hundred fifty countries recognize an International Driving Permit.
An IDP can take anywhere from a few days to a few weeks, depending on how you apply. You can get an IDPs from the American Automobile Association (AAA) or American Automobile Touring Alliance (AATA), but courier services may apply on your behalf. Although not every country requires an international driving permit, rental car companies can request one. So, it's best to have an International Driving Permit regardless of what country an applicant will visit.
Requirements to Apply for an International Driving Permit
To apply for an International Driving Permit, applicants must be age 18 or older. Applicants must have a valid US driver's license and cannot use a temporary or expired driving license. The validity for an International Driving Permits is one year. After it expires, you must reapply for another. Before you apply, your trip must be within six months.
Required Documentation
Applicants will need the following information to apply for an International Driving Permit:
Valid U.S. Driver's License (photocopy front and back)
2 Passport-Type Photos
Completed and signed application form
$20 processing fee
How to Apply by Mail
To apply by mail, visit the AAA or AATA website. First, print the IDP application. Be sure your application is completed correctly and signed. Send your application with two passport-sized photos and a color copy of your driver's license (front/back). The cost will be $20 and you can pay by personal check or money order. Routine processing generally takes 15 days. You must be over age 18 and have a valid driver's license. Also, your current driver's license must be valid for at least six months before applying.
How to Apply in Person
If you need to travel, and cannot wait weeks for your permit to arrive, you can apply in person at any AAA or AATA locations. When you apply in person, you could have your permit the same day. The required documentation will still be the same when applying in person: Valid Driver's License, Two Passport-Photos, application form, and fee.
Alternative Ways to Apply
Another way to apply for an International Driving Permit is using a courier service. Although AAA or AATA are great options, courier services ultimately apply on your behalf, so there's no need to mail your documents or be seen in person.
When using a courier service, applicants can scan and email their documentation. First, place your order online. Couriers will charge an additional fee. You will then be instructed to complete your AAA application form, submit two passport-type photos, and a photocopy of your valid driver's license (front/back).
Your courier will instruct you where to scan and email the documents. The courier will then apply at AAA on your behalf, and have the permit processed. This is usually done within 48-72 hours. Once your permit is ready, it will be shipped.
Another significant benefit of using a courier service is they can assist if you are already out of the country. Since mailing your application to AAA takes 4-6 weeks, and there is no AAA location outside the country, this is the only option for applicants who are outside of the United States. Courier services can ship the permit using FedEx or DHL, so this ensures your permit will be received quickly.