What Forms Will I Need to Get a Passport?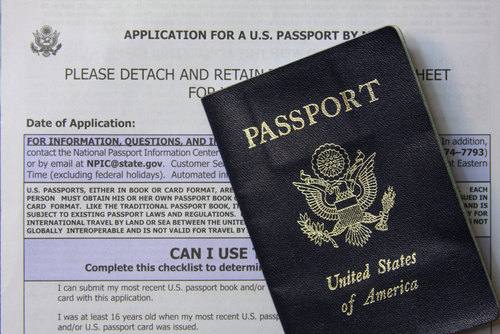 Figuring out what forms and applications you need to obtain a passport or making a passport change can sometimes be a daunting task for an applicant. It all depends on what type of service you need. Also, whether that be a new passport, passport renewal for adults or kids, or something completely different. Below we break down the most frequently requested passport forms that can be used in either a routine or expedited order. All of these forms are available online at travel.state.gov in PDF format for ease of access.
DS-11 Application Form for New Passport
The DS-11 form is used when you are applying for a new, first-time passport for an adult or child. It can also be used to apply for an adult or child passport that was stolen or misplaced. The process time usually takes about 4-6 weeks for application form DS-11 to process usually. It is essential that the applicant appears to submit the form and sign when instructed to by the agent.
DS-82 Application for Passport Renewal Form
The DS-82 form is used when you are applying for a passport renewal by mail. The applicant must be 16 years old and older. This form must be only be submitted if your US passport is undamaged and was valid for 15 years. You must include your current passport with this application. It is not necessary to apply in person with this form unless you are submitting the form for expedited service at a local agency. When submitting this application via mail, be sure to include two identical passport photos. Also, the expired passport book, government fees in the form of a check or money order. Include your travel itinerary if you plan on traveling in the coming weeks.
DS-3053 Statement of Consent or Special Circumstance for a Minor Passport
The DS-3053 form is used as evidence of parental consent to obtain a passport for a child under 15 years or younger. It must be submitted with the DS-11 Application for Passport. To use this form, you must be an applying/non-applying parent or guardian and is unable to appear in person with your child, and this form must be signed in front of a notary public.
DS-5504 Application Form for Name Change and Data Corrections
The DS-5504 form is used to request a name change or data correction within one year of the date of issuance of the passport. You can use this form to correct any errors made by Passport Services too free of charge. Brides who have recently married use this form since they want to take their husband's name. The processing time to makes these changes usually takes between four to six weeks with a routine mailing.
DS-64 Lost or Stolen Passport Replacement Application Form
The DS-64 form is used when a person's passport is stolen or misplaced. Submitting this form and requesting a brand new passport automatically voids your current passport and makes it invalid for any further use. Be sure to submit Form DS-11 alongside this form.
DS-10 Birth Affidavit Passport Form
The DS-10 form is used when a person's birth certificate cannot be obtained or is misplaced. In general, all passport applications must include appropriate proof of citizenship when applying for a passport. Most people either use a birth certificate or paperwork verifying naturalization. In the application, be sure to include your hand-written statement and affidavit. The affidavit should states that no birth certificate exists and provide a photocopy of both the front and backside your identification and other personal and public records proving birth.