What Must I Do if My Passport is Lost, Stolen, or Damaged?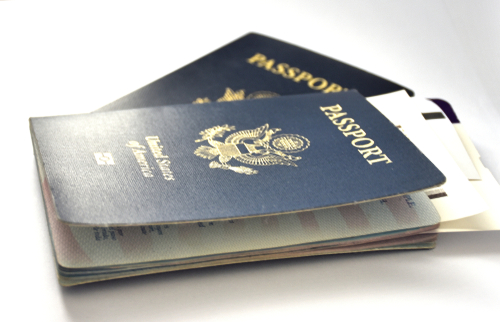 The process to replace a lost, stolen, or damaged passport is like what is needed to apply for a new passport.
Replacing a Lost or Stolen Passport
Having your passport lost or stolen is a terrifying and unlucky experience that causes you more energy, time, and money in the process. When you realize your passport has been lost or stolen, the first thing to do is to report it missing.
When abroad, stolen passports should be reported to the nearest police station to file a report. Once the report has been submitted, visit the nearest US embassy or consulate before returning to the United States.
To report a stolen passport as missing, the most practical way to do so is by calling the National Passport Information Center's toll-free phone number at 1-877-487-2778. You only need to file the report if your stolen passport has not yet expired. You should provide as much detail as possible about the passport. For some, calling may seem to be the more practical of the two methods; it is often challenging to get through via phone.
Another way to report a stolen or lost passport is to fill out Form DS-64, Statement Regarding Stolen or Lost Passport. Answer as many questions that you can to the best of your ability regarding how your missing passport. If you filed a police report in regards to your lost or stolen passport, attach a copy to the form. After completing the form, you should mail it to the address below:
U.S. Department of State
Passport Services
Consular Lost/Stolen Passport Section
1111 19th Street, NW, Suite 500
Washington, DC 20036
A lost or stolen passport cannot be re-validated again. If you happen to find the passport after you have said it lost or stolen, mail it to the address listed above.
Apply for a Replacement Passport
After reporting your passport missing, reapply for a replacement passport. You must provide the same documents as you did when you applied the first time. This includes your US birth certificate or certificate of naturalization or citizenship, a government-issued photo ID, your new passport photos, and of course the DS-11 Form (Application for a New US Passport).
If you are abroad though, understandably you won't have your birth certificate on hand. If you don't have enough documents with you to prove your US citizenship, the embassy will provide you with a limited passport. This document only allows you to return to the US. You may not travel to any other country with a limited passport. Once you are home, you won't be able to travel abroad again without going through the full application process for a replacement passport. You ready to pay the standard fee for a new passport when you order a replacement. However, in some situations, you may not pay the fee if you were the victim of a violent crime abroad.
Once you have the appropriate documents, go to one of the application acceptance facilities near you. Bring the application form and supporting documents to give to the authorize acceptance agent. Passport offices are often located in post offices, county, and municipal government offices and public libraries. Some facilities offer on-site photo services. Many facilities may require an appointment to come in. Usually, you can expect to receive your passport in the mail within 7 to 10 weeks.
If you are abroad, locate the nearest US embassy/consulate and ask to speak to someone in the consular section. State that you are a US citizen and you've lost your passport. Tell the consular agent precisely what occurred. If you plan to travel out of the country soon, let the agent know so they can expedite your replacement passport.
Replacing a Damaged Passport
If your passport has some noticeable wear and tear to it, you should make it a priority to replace it. If your passport has missing pages or shows overuse, it will prevent you from traveling abroad.
To replace a damaged passport, follow the same process you used to get a new passport. Using the DS-11 Form, you will go about the process again from scratch. Be sure to gather up the necessary documents proving your US citizenship. The only additional item is you have to submit the damaged passport along with the application form and supporting documents.
Make an appointment with a passport office if you are not in a rush to travel. An agent will review your application details, make sure it is complete, check your documentation, and have you sworn an oath. Be ready to write on how your passport got ruin. Be as detailed as possible, and bring the statement with you when you apply for your replacement.
Replacing a Lost, Stolen, or Damaged Passport
If you are in a rush to travel, visit a regional passport agency. Provide your application, damaged passport, and supporting documents. Proof of travel is necessary when you go to the agency. The passport agency can process your passport that same day for an increased fee.