When Should I Get a Passport Card?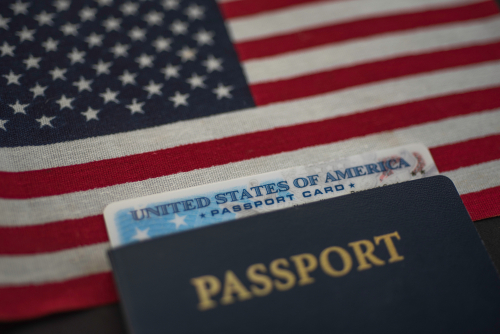 If you are planning to travel somewhere very close to the US, a passport card at a glance might seem like the best option. It is smaller, inexpensive and more convenient than a traditional passport. Also, it is the same size of a credit card and can fit quite easily in your wallet. However, is essential to note that a passport card has distinct travel restrictions compared to a passport. The main limitation of a card is that it can only be utilized at any land or sea crossings. That is if your port of entry is in Mexico, Canada, the Caribbean, and Bermuda. You cannot use a US passport card for any international air travel.
Nevertheless, a passport card is an entirely valid passport that verifies U.S. citizenship. For security purposes, the card contains a radio frequency identification chip (RFID). The chip acts as a security measure to help protect against identity theft.
Passport Card Application Process
To obtain a passport card, you will need to gather up the same forms, photos, and documents that are needed for applying for a US passport. Be sure to fill out form DS-11 or DS-82 and check off the passport card. Make sure you provide proof of US citizenship and have an acceptable photo ID document handy. If you are applying from outside of the United States, be sure to contact the US embassy or consulate nearest to you for more information and the proper forms to begin the card request process.
Cost
For adults, the first card will cost $30 plus a $35 execution fee making it a total of $65. If you are a minor under the age of 16, it will cost $15 plus a $35 execution fee making it a total of $50. If you have a fully valid passport, you can pay a fee of just $30 to apply for a passport card using the passport renewal form. It doesn't matter when your passport expires in this case.
If you would like to expedite your card order, you will have to pay an additional fee of $60. To apply for a card routinely, it will take between 4 weeks to 3 months. This depend on the time of year you apply.
Overnight delivery is not available for passport cards. You will receive your card via first class mail in two to three weeks.
Validity
A passport card has the same validity period as a passport book. It is valid for ten years for an adult and five years for minors under the age of 16 and younger. A US citizen is allowed to hold both a card or a book simultaneously.